Pan Am Logistics, LLC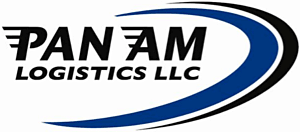 RFK Transportation has been providing complete fleet and brokerage services to many segments of the market for over 35 years. In April, 2008, RFK Transportation Brokerage joined the companies of Hummer of Iowa as a stand alone division.
Beginning July 1, 2010, the dedicated staff you depend on to move your freight will be at a new location:
2141 P Ave.,Williamsburg, Iowa 52361
Our new telephone numbers:

Tel: (319) 632-1370

Fax: (319) 632-1371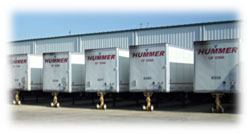 Pan Am Logistics LLC proudly offers the outstanding experience of our employees representing over 100 years in the transportation corridor providing fleet and brokerage services. Our carrier base is experienced and knowledgeable of your freight. As a division of R. H. Hummer Jr., Inc, it offers a full service asset based brokerage.
Pan Am Logistics LLC concentrates and utilizes the following equipment for full truckload and brokerage services:
53 foot Van Trailers including air ride;
Flatbeds
Step-decks
Drop-decks
Intermodal Movements.
Pan Am Logistics LLC is moving commodities for our customers in every region, coast to coast, border to border, 24 hours/7 days a week.
Pan Am Logistics LLC continues to provide outstanding customer satisfaction by providing dependable on time pick-up and delivery at a competitive rate.
Call us today (319) 632-1370